The group
In fifty years of activity, Comec Group developed a production system organised into divisions, which are highly specialised in the production of woodworking machinery. Technologically advanced companies in which dedicated teams work in close synergy with the customer in order to develop solutions that are capable of performing all the steps of the production process. Excellence in components, processes, products and services. Excellence made in Comec.
Synergy between human component and technology is a virtuous circle.
For Comec Group, innovation means cultivating the professionalism of its employees, seizing the opportunities of technological evolution to answer to specific woodworking production needs. Creating intelligent, advanced, custom-made, high-performance solutions with cutting-edge design. 100% Made in Italy.
Since 1970 Comec Group has been universally recognized as a reference point and synonymous of continuous innovation for the design and supply of special machines for the entire woodworking process.
The integrated process
Ability to interpret customer's needs, wit, aptitude for innovation and proven know-how guarantee Comec Group a 100% in-house production. From design to installation, through production and assembly, every step is the result of a rigorous problem-solving logic and synergic collaboration between departments and companies of the group. A distinctive element of Comec Group's offer is the accurate study and analysis of customer's production needs, fundamental for design, which is carried out with the most modern software and sophisticated 3D simulation systems. The machines development continues with the production of all mechanical components, the installation of electrical systems and the implementation of software and automation, strictly managed by the companies of the group.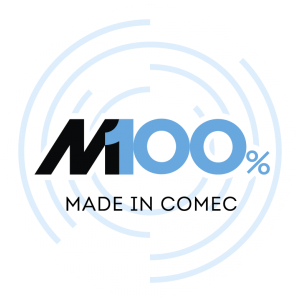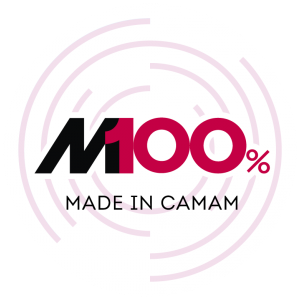 The history of Comec Group began in 1970 in San Giovanni al Natisone, in the North East of Italy, in a district which is universally recognized as the heart of chair production. A sector to which the company addresses itself, offering mechanical assistance and supplying woodworking machinery.
Initially focused on the local territory, the activity soon developed abroad thanks to the adoption of a commercial policy oriented to the acquisition of new market shares and the development of ad hoc solutions for customers' different requirements, made possible thanks to the company's strong propensity to innovation applied to processes and products.
It was precisely from the desire to expand its business with a perspective of continuous improvement that DLM, a division highly specialised in the production of all mechanical components of the group's machines, was founded in 2008.
Year after year, Comec Group continues its growth through the acquisition of a number of companies in the territory, enhancing then their skills and preserving their know-how – the real asset of the company. Among these there is Camam, a historic Friulian company specialised in the design and manufacture of machines for chairs production, specific woodworking machines and special milling, sanding, cutting, mortising and assembly machines, which joined the group in 2012.
Today, Comec Group is employing over 100 people.

COMEC GROUP developed a production system organized in divisions that are highly specialized in the production of woodworking machines and systems, which are able to perform all the production process' steps.
Discover COMEC

CAMAM mostly designs and manufactures machines for the production of chairs, as well as specific woodworking machinery and special machines for milling, sanding, cutting, mortising and assembling.
Discover CAMAM

DLM is engaged in the production of all mechanical components for the group's machines. A reality that answers to the 4.0 industry dictates, in which very high precision elements are produced.
Discover DLM
COMEC GROUP – 50 YEARS
Fifty years of intelligent and innovative solutions, but above all of passion and teamwork.
Comec Group's history began from the synergic relationship between  human and technological component, which have been working together since 1970 to meet customers' needs with custom-made solutions for every specific requirement.
For its 50th anniversary, Comec Group decided to expand its production with a new department of over 2,000 square metres, which required the inclusion of new professional figures.
A further step towards excellence in the woodworking sector, achieved once again thanks to technological evolution, but above all thanks to the know-how shared and cultivated by all Group's employees.
// Contacts

Via Cascina Rinaldi, 39/41
33048 San Giovanni Al Natisone (UD)
T. +39 0432 756282
Go to the web site

Via Armando Diaz, 31
33044 Manzano (UD)
T. +39 0432 756282
Go to the web site

Via Cascina Rinaldi, 39/41
33048 San Giovanni Al Natisone (UD)
T. +39 0432 756282
Go to the web site